Energy efficiency experting
Energy management concept development - energy efficiency experting
Our company prepares energy management concepts to increase the energy efficiency of industrial facilities, office buildings and educational institutions.
During the projects, a precise concept is developed, which assesses the current equipment and systems available in the facility and proposes energy efficiency measures according to the customer's needs. It estimates the cost of implementing a full or pilot project and provides a return-on-investment calculation. The document gives the customer an overview of the potential for improvement of the individual system components and enables him to carry out the procurement of the necessary energy-efficient automation system components.
Parts of the expert work process for energy management concept development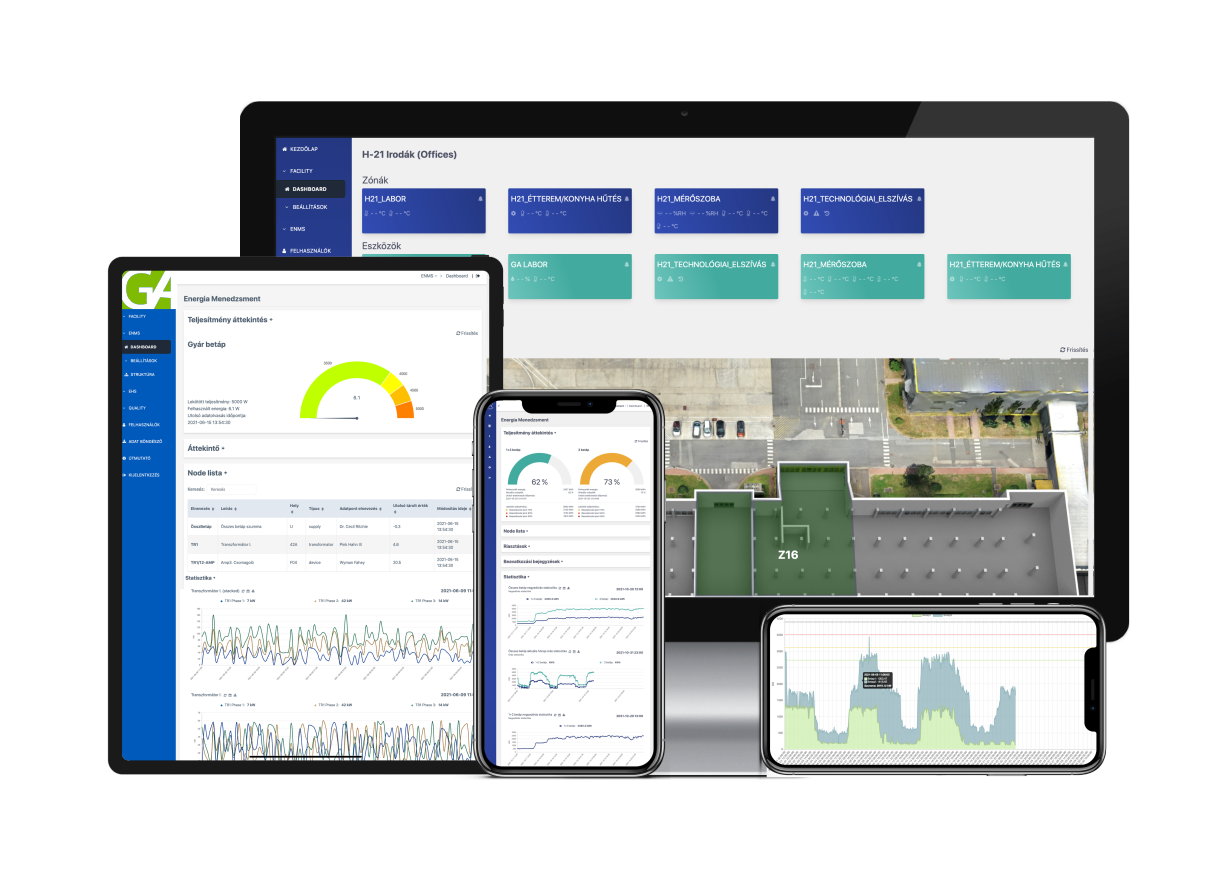 On-site visits (several if necessary, depending on the size of the installation and the complexity of the on-site systems)
On-site interviews with operational colleagues (if necessary, depending on the size of the site and the complexity of the systems and operation)
Precise assessment of on-site systems
Preparation of development steps
Defining minimum design requirements for development
Preparation of documentation
Estimation of tool list
Preparation of a concept for the development
Cost calculation of development phases, calculation of return on investment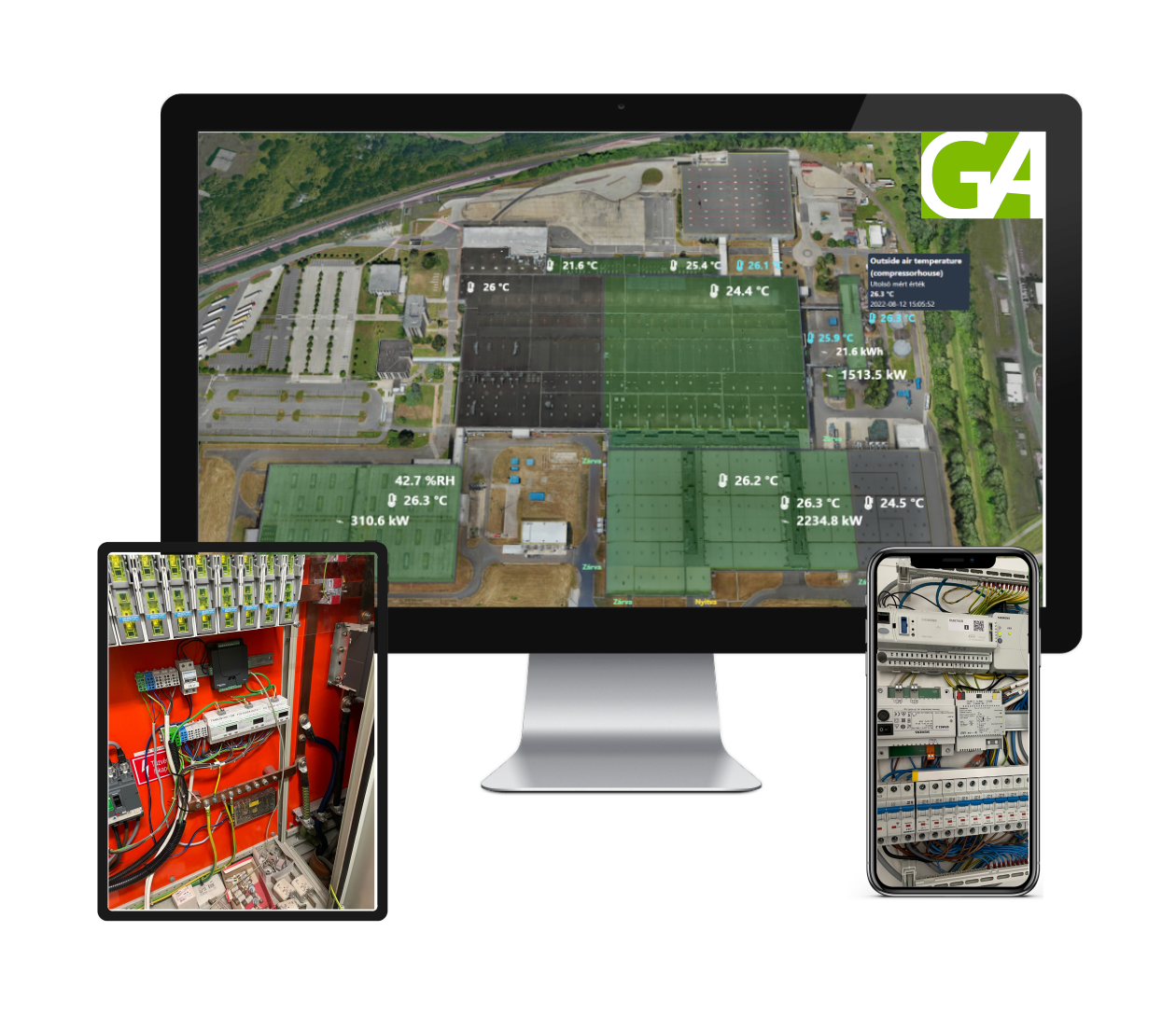 The energy management concept may cover the following areas, among others (for guidance)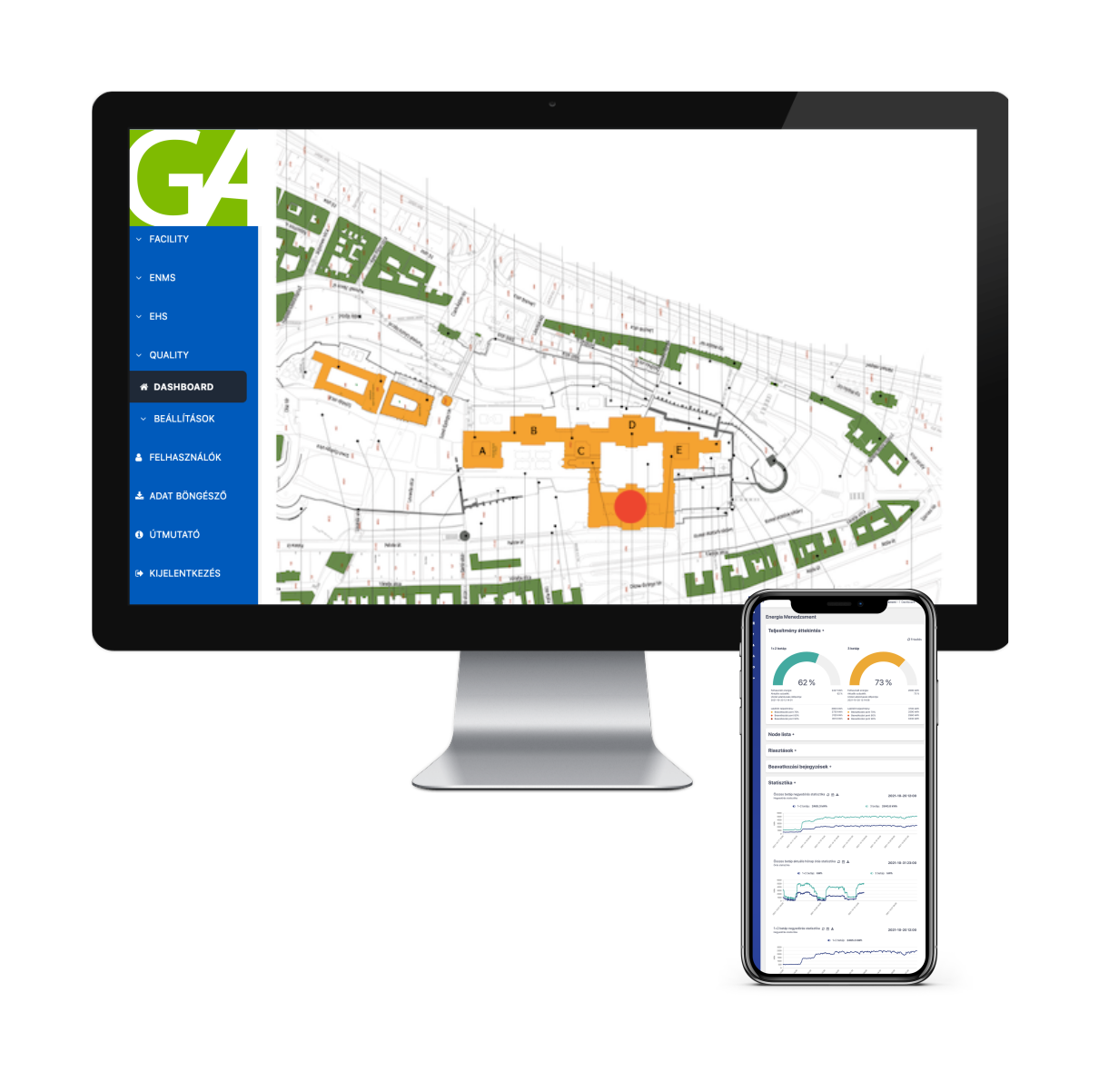 Temperature measurement
Access, gates
Mechanical rooms
Development steps
Definition of a tool list
Design of conceptual data flow model
Testing room controllers
Comfort cooling and heating control
Air management control
Lighting technology
ROI calculation
Proposal for the integration of mechanical systems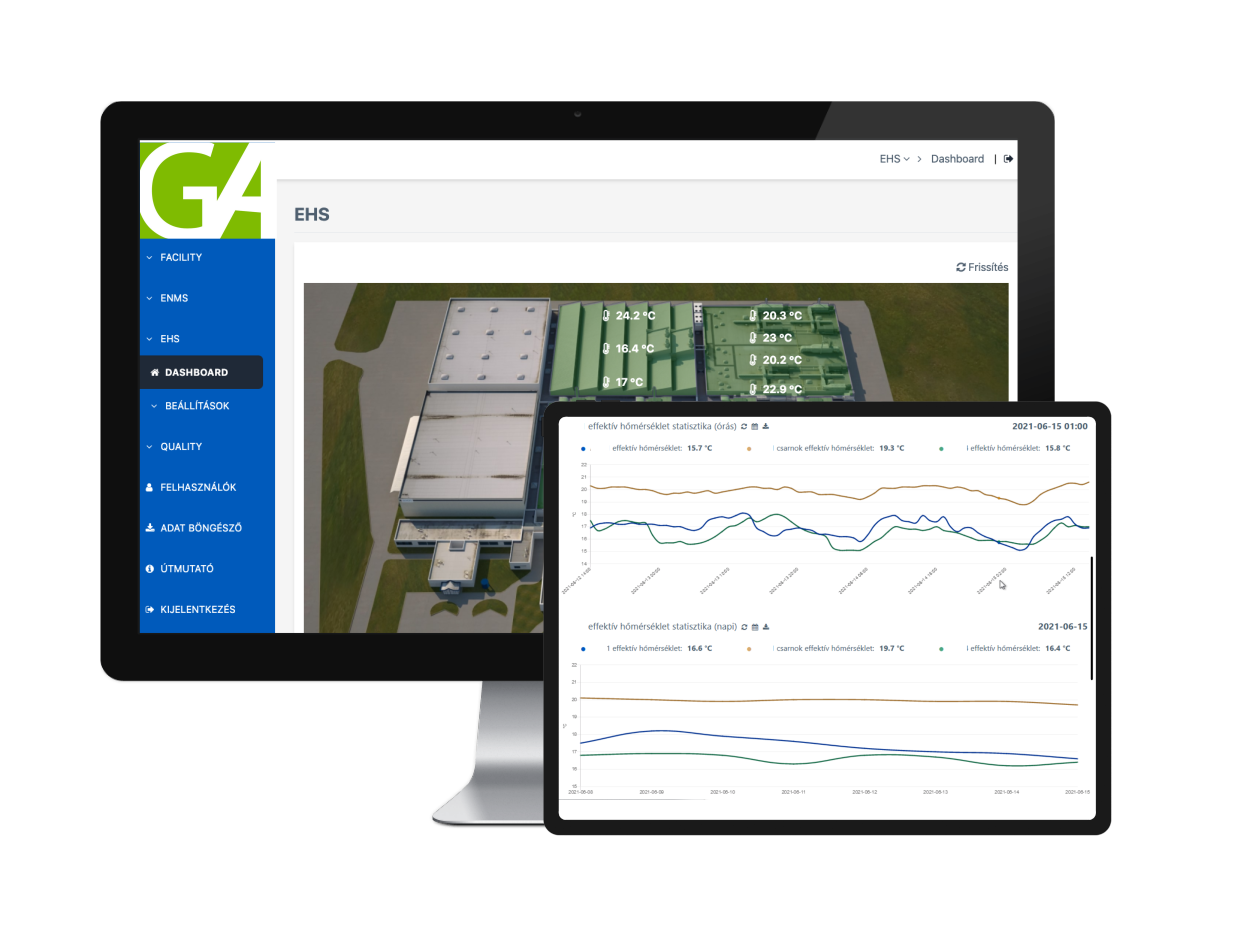 References
Eötvös Loránd University, 2022.
Főőrség és Lovarda Kft., 2022.
MVM Optimum Zrt. / Várkapitányság Integrált Területfejlesztési Központ Nonprofit Zrt., 2022.
TDK Hungary Components Kft., 2021.