BMS- Building Monitoring System
The main product of our company is the Building Management System, which we develop individually based on the needs of our Customers. The system allows remote control and monitoring of most standard mechanical systems on the factory site. Many industrial and office buildings blend decades of mechanical systems with today's modern engineering. In the course of our work, we explore the possibility of connecting old and new systems and, after planning, we also implement the integration in full. Our goal is to preserve most of the components of previously installed systems, but we also install our own devices if needed.
Modules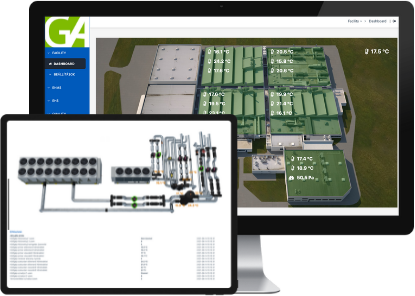 Facility
Visual overview diagrams at each level, with current values ​​of key data points, alarm indications, and a list of scheduled shutdowns can also be found on the dashboard. The factory's mechanical and service systems can be managed through one interface.
EHS: (Environmental, Health And Safety)
A display interface dedicated to the environment, health and safety that can help employees work safely. It allows you to monitor the current temperature and set different alarm levels.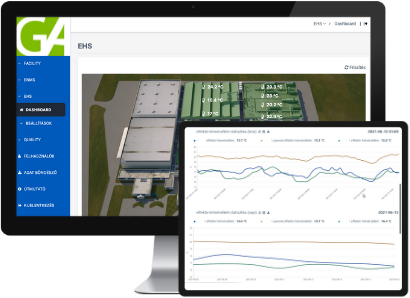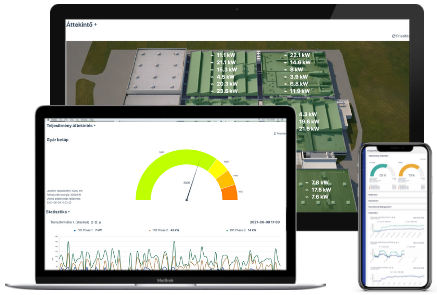 EnMS: (Energy Management System)
Developed to help energy management, the system is not only suitable for measuring but also able to intervene intelligently and cut off energy peaks (peakshaving) by varying the performance of the machines according to the set system of rules.
Quality
A dedicated interface can also be developed for quality control, which can be used to track and document the production process. Among other things, the interface can be used to monitor temperature and pressure data.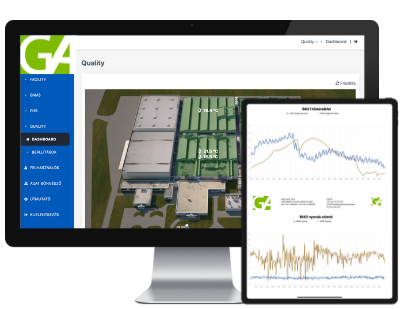 Monitoring
Query measurement data
Controlling
Remote control of machines
Alarms
Setting intervention levels
Reports
Regular information service
User handling
User manual
If you're eager to find out how long it takes to see the return on investment of integrating our BMS in your building, use our ROI calculator!